1. Daily increasing the number of corona pandemic patient
| | | |
| --- | --- | --- |
| TOTAL INFECTED PEOPLE | RECOVERED | DEAD |
| 1029 | 85 | 19 |
The number of  corona pandemic patient is increasing on daily basis. this is invisible virus which is heavy on human it  can be finished the humanity. so guys it very very dangerous whole country is requesting to the whole country people to support the the society. and keep safe your self & stay home.
2. Labours is continuing going to the his back to home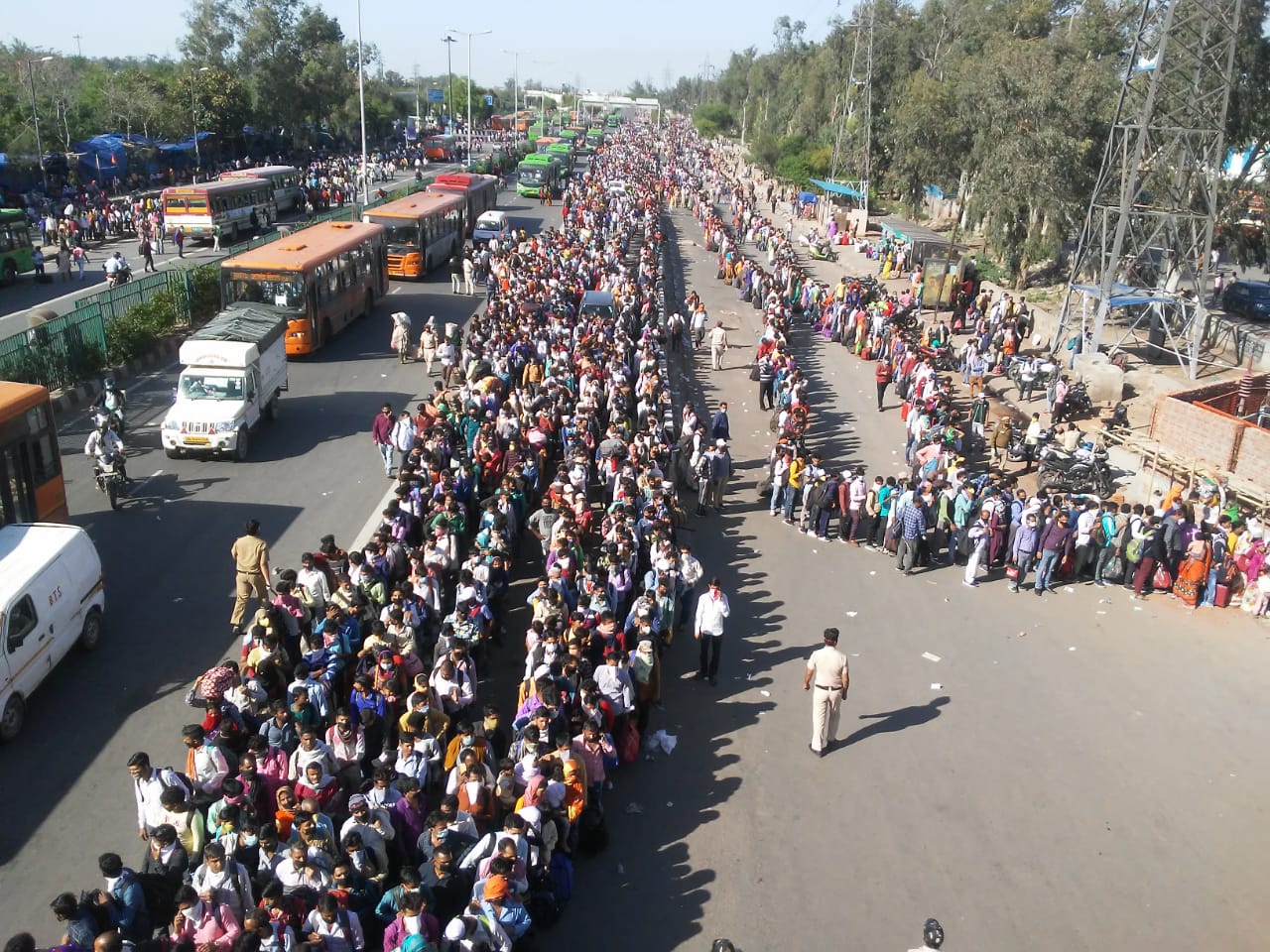 You can see in the above image how what people and how labor are suffering. when we seen like this type of image or video what we can say about the social distancing. Think about those people who don't have  food , water, shelter , they are suffering from these problem, in this situation just think if  people will infect then how much will destroy it. Every labor want to go his home but  we all know there are no vehicle to go anywhere but they are by walking  only try to reach home ASAP.
Look at this video what we will do ?
3. There are many people are donated some part of money due to corona  pandemic
Due to corona epidemic there are some cricketer , celebrity , companies,  and trust donated his some part of income here we have list
| | |
| --- | --- |
| Name | Amount |
| Tata sons | 1000 crore |
| Tata steel | 500 crore |
| Akshay kumar | 30 crore |
| Virat kohali | 20 crore |
| Varun Dhawan | 30 lakhs |
| Suresh Raina | 52 Lakhs |
| kapil sharma | 50 lakhs |
| kumar sanu | 5 lakh |
| Reliance  group | 5 crore |
| Paytm | 5 crore |
| P.V. sindhu | 10 lakhs |
| Gautam ghambhir | 50 lakhs |
| Sachin tendulkar | 50 lakhs |
| Rajnikant | 50 lakhs |
| BCCI | 51 crore |
If I forgot some then don't mind this amount will help to fight against corona pandemic. If you also want to donate some please try to donate.
4. Look the corona havoc in the world
| | | |
| --- | --- | --- |
| TOTAL INFECTED PEOPLE | RECOVERED | DEAD |
| 663828 | 141445 | 30671 |
See  in the above chart how many people are infected due to corona and see how many people are dead almost 30671 people if we will not break this link as I told you before also..
5. Today PM Narendra Modi will come Into man ki bat
Today our prime minister will come for Man ki Bat on Radio he told that while this corona pandemic radio will make important role for communication he told also that this is big disaster but human can covert that disaster to opportunity if want.. Today our prime minster will talk about the corona pandemic.
6. Now in 13 to 15 minutes you will know who has corona.
America has announced that they make machine that will know in 13 to 15 minute who has corona while running this machine we will get more help and we will test 50 thousand cases in a single day. and there are in many country scientist testing the corona solution.
7. Tips to safe from corona
Hand hygiene
Wash your hand till 20 seconds
Use Tissue paper while coughing and immediately put that Tissue paper in the lid..
Avoid crowded place
Don't put your dirty hand on face
Maintain social distancing
Stay at your home.
Stay safe with your self
8. Some other important headline
Today at 11 am PM will come on radio for Man ki  Bat
6.5 lakhs people are infected due to corona pandemic
Our police team are working like the angel see here 
Keep your self to be clean , white and safe at home
If you  are going out from some important  reason then ok but unnecessarily don't go out
Don't believe on fake news
Take your  doctors advice if you get some symptoms in your body.
A person has been died when he was going Delhi to Mp walking
for more updates you can visit here