21 days lockdown is running in India from 23 march 2020

The decision on the lockdown can be taken after PM Modi's meeting with the Chief Ministers of the states tomorrow.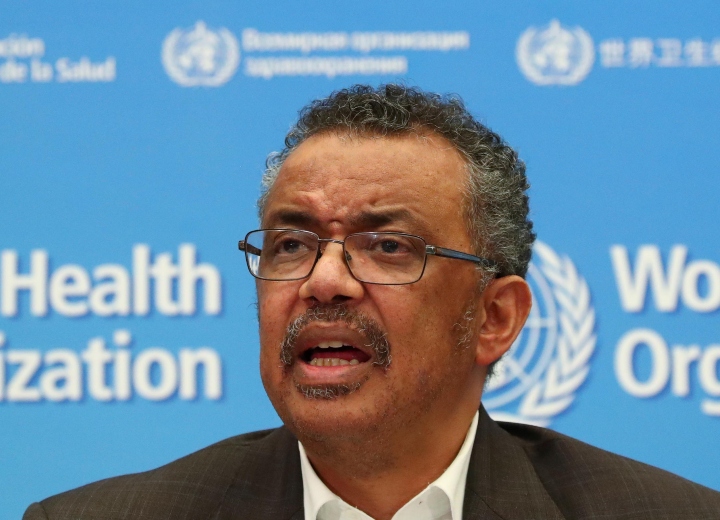 The World Health Organization (WHO) warned on Friday that if the restrictions imposed to prevent infection of the corona virus are eliminated in a hurry, it could have fatal consequences. The 21-day lockdown imposed in India is ending on 14 April i.e. on Tuesday. Tomorrow, PM Modi will meet chief ministers of all states through video conferencing. After this meeting, how long the lockdown will last in India will be decided.
WHO chief Tedros Adhanom told a press conference in Geneva that the WHO, like everyone else, wants to see the lockdown end. But ending hasty lockdowns can have fatal consequences. He said that if we do not deal with it in the right way, it can have dangerous consequences.
Let us tell you that due to Corona virus in the world, different countries have locked up for the safety of their citizens. The lockdown of 21 days is going on in India following the instructions of Prime Minister Modi. This lockdown will run until 14 April. During this time people are imprisoned in their homes.
Will lockdown increase in India or not? Today can be decided
Today is the 19th day of whole lcokdown in India This lockdown is all 21 days and 14th April is the last day of download That means on Tuesday is the day of lockdwon but according to this situation it can be risky if lockdown will removed In this critical situation as per the information today  prime minister Modi will take a conference of all states at 11 am It is believed that today can be prime minister will take decision on Lockdown.