Corona virus has killed 273 people in the country and the number of patients has increased to 8356. At the same time, more than one lakh people have died in the whole world.
More than 1.6 million people worldwide are corona infected. The countries most affected are China, Italy, America and Spain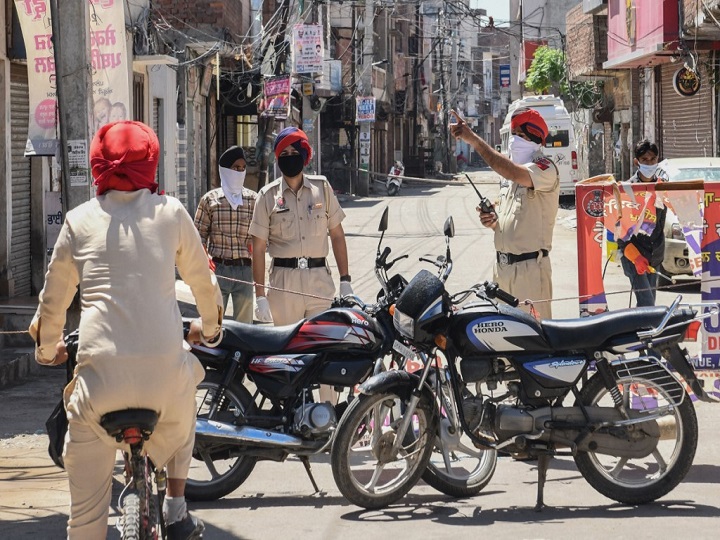 Punjab Special Chief Secretary K.B.S. Sidhu has told that 7 Nihangas have been arrested from the Gurudwara of village Balbera. One of them was injured in police firing and was taken to hospital. When the police went to apprehend them, they fired from inside the gurudwara. This operation I.G. The Patiala zone took place under the supervision of Jatinder Singh Aulakh. Weapons have been recovered from the gurudwara of Nihangas. This is the Gurudwara of Balbera village in Patiala.
It is being told that the police appealed to the Nihang Sikhs to come out of the gurdwara, after which the Nihangs attacked again. After this, the police fired and a Nihang was injured. Seven people have been arrested. Punjab police commandos surrounded the gurdwara and are conducting searches. Those ASIs who have lost their hands have been shifted from Patiala to Chandigarh.
Punjab's Patiala district, seven Nihang Sikhs have been arrested on Sunday for assaulting a police team by Nihang Sikhs. He had cut off the hands of a policeman while injuring three other policemen.
It is being told that the Nihang Sikhs who attacked them have been arrested. Seven Nihang Sikhs have been arrested. Actually there is a gurudwara in Balbeda village, 20 km from Haryana. All these Nihangs lived in the same gurudwara.
The police surrounded the gurdwara and opened fire. A Nihang wound is also caused by the police bullet. Police have surrounded the gurudwara. Seven people have been arrested. Two and three Nihangas are feared to be in the gurudwara. The police is telling them to come out.