In India corona is not stopped yet there are 9152 people are infected from corona 856 people are recovered But there are 308 people are Dead. So we have to protect are self from corona pandemic .
And Maharashtra is  Number one in the corona infection there are  1761 people are infected from corona 100 &  above people are Dead.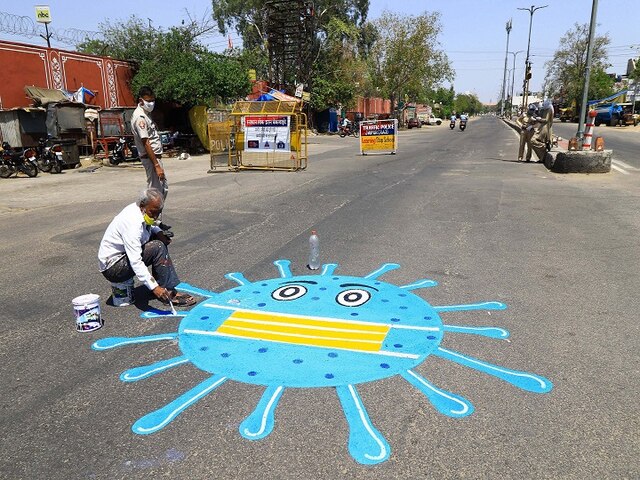 Maharashtra : Maharashtra is the only one state of India where 1761 people are Infected from corona 100 & above people are dead from corona But now there are came a new challenge for Maharashtra in last 24 hours there are 15  new cases are came from Dharavi  which is the biggest  Asia slum there are many people are staying there are almost not possible to follow the social distancing. Maharashtra government take a new step they are divide the Maharashtra in  3 zones i.e. Red Zone , Orange zone , Green Zone  Red zone means that places where we get the most cases  of  corona patient and that Mumbai worli area 
Odisha : There are 54 case are came in odisha from corona infection odisha take a some new step Like they close all the schools till June 2020 Odisha Cm is trying to control the corona pandemic as soon as possible Odisha has become the first state in the country to extend the lockdown period. Here Chief Minister Naveen Patnaik has decided to extend the lockdown till April 30.
Panjab : There are curfew is running in the  panjab but is people  following that  rule yesterday if you have seen that news then there are attack on the sub Inspector of panjab Police is for our safety but now they are not safe why people are not follwing the lockdown rules.
More about Corona pandemic :
What is corona ?
What are symptoms of corona ?
Tips to safe from corona
Hand hygiene
Wash your hand till 20 seconds
Use Tissue paper while coughing and immediately put that Tissue paper in the lid..
Avoid crowded place
Don't put your dirty hand on face
Maintain social distancing
Stay at your home.
# Stay safe stay safe #
If you see in the whole country there are 9152 people are infected from corona pandemic  856 people are recovered from corona but 308 people are dead from corona pandemic and Mumbai which is Economic city of  India is become a corona hotspot.