Corona havoc in America:  There are 2400 people has been died due to corona pandemic
 And America cross the 28000 number of people who died from corona pandemic.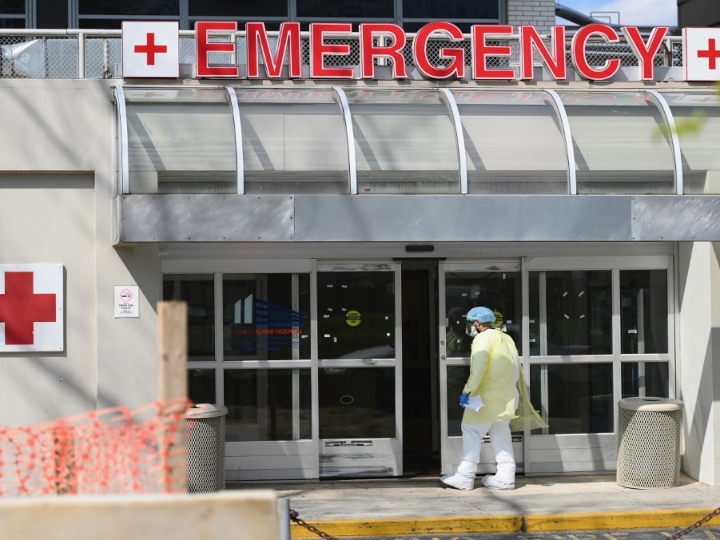 In America the number of died people has been increases and now become 28,529 if we speak all about the cases of corona then there are 6,44,084 people are infected from corona .
There are daily increasing the number corona patient on daily basis and Now super power America is also helpless on the front of corona the number of people dying continuously this chain is not stopped yet and infection is also continuously increasing but America is unable to stop yet and there are 6 lakhs & above people are infected from  corona.
Death toll in America crosses 28 thousand
There are 28 thousand 5 hundred and 29 people are died and here in last 24 hours there are 2400 & above people has been died if we speak about the last day then 2479 people are dead  and due to this virus 30,172 people..
There are 5 lakhs 66 thousand & above active cases  and 48 thousand people has been recovered from this pandemic and Now Newyork is  became a hotspot of this virus this become unstoppable in America but Trump is always telling that now it is under control.
See how many testing has been done in America
In the whole world the America is only one country where the highest corona patient has been found and now is also rapidly growing in America now 3,258,879 test has been done in America from that 28 thousand & above people died and 6,44 thousand & above people are infected.
Trump told All of America is mobilized in the war against the invisible enemy.
More about corona:
What is corona ?  .

what is the symptoms ?
How can we protect our self from corona ?
More than 1 lakh 34 thousand deaths worldwide
This deadly virus has killed 1 lakh 34 thousand 603 people worldwide. Seeing the world's statistics, 2 lakh 83 thousand 48 people are infected with the corona virus.
Other countries
If you look at the condition of other countries, there are 180,659 cases in Spain and 18,812 people have died due to this virus. 165,155 cases have been reported in Italy and 21,645 people have died here. There have been 147863 cases in France and 17,167 people have died.
US President Donald Trump's tough decision, order ordered to stop funding of WHO
According to President Trump, the WHO is assisted up to $ 500 million annually.
In the past, President Trump accused the WHO of acting as China-centric.
The whole world is troubled by the corona virus epidemic. The most impact of this dangerous virus started from China has been seen in America. This is the reason why in this era of Corona virus epidemic, US President Trump is taking an aggressive stand on WHO. In a press briefing held today, he said that the WHO has been issued an order to withhold funds from the US.
Actually, Donald Trump has been aggressive since the introduction of the corona virus on WHO (World Health Organization). He had earlier alleged that the WHO is China-centric. After this, he also pointed to stop the funding of WHO. On Tuesday, he announced this. Addressing the media on Tuesday, US President Donald Trump said that I have asked to stop funding the WHO. Apart from this, he asked the WHO to hide the seriousness of the corona virus and investigate it, accusing it of not taking appropriate steps.
At the same time, Trump said that when America talked about traveling to China and other countries, WHO had declared it a wrong and dangerous decision. He has repeatedly indicated his decision to impose travel restrictions on China as evidence that he responded to warnings about the dangers of corona virus. Not only this, Donald Trump said while targeting WHO that many people have lost their lives due to their mistakes.
It is worth noting that in his previous address, Donald Trump said that the US is assisted by $ 400 to 500 million dollars per year. Today, Donald Trump announced to stop this help. Let us tell you that till now the number of people infected due to Corona virus has reached more than 6 lakhs. At the same time, more than 25 thousand people have died in America from this deadly virus.